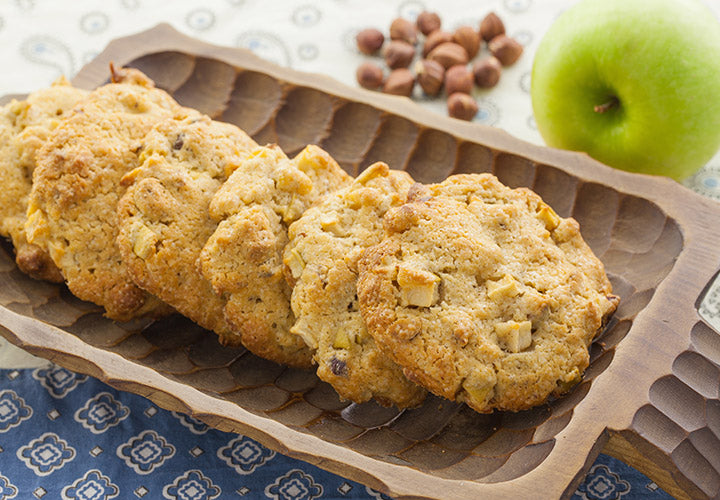 Deliciously spiced apple cookies with a lemony glaze.
Spices
Featured in this Recipe
Preparation Instructions:
Preheat oven to 375°. Grease baking sheets (I use foil).
Cream butter with sugar in large bowl until light and fluffy. Stir in egg, apples, raisins, nuts, apple juice and lemon rind. Blend in flour, baking soda, cinnamon and nutmeg and mix well. Drop dough by tablespoons onto prepared sheet. Bake 10-12 minutes.

Meanwhile prepare glaze. Blend sugar, juice and butter in blender or beat with mixer.

Remove cookies from oven. Let cool slightly on wire rack. Dip top of each warm cookie into glaze, swirling to cover. Return to wire rack (to allow excess glaze to drip through) and cool completely. Store in airtight container (these also freeze well).

Browse For Similar Recipes