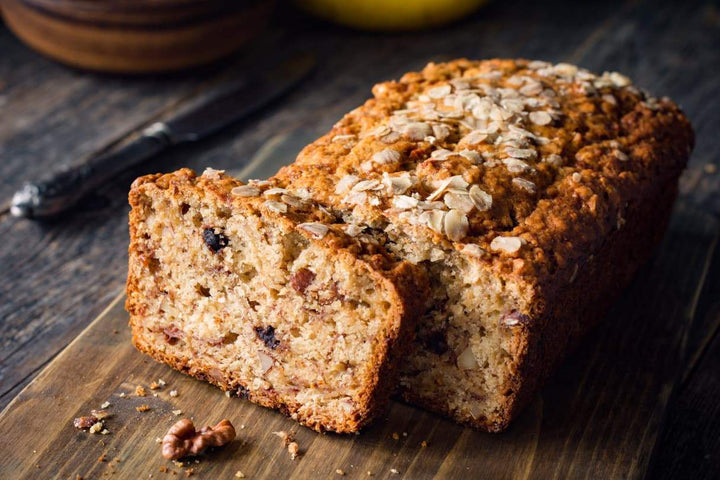 I adapted this recipe from a great banana-nut bread recipe I have. --Chef Chip
Submitted by: Chip from Atlanta, GA
Yield: one person!
Spices
Featured in this Recipe
Preparation Instructions:


Preheat oven to 350.



I have found that if the batter mixes too long after adding in the flour mixture, the final product of the baked bread isn't as light and toothsome. It can become dense, doesn't rise well and is a little chewy/tough. So, get your dry ingredients ready ahead of time so they can all be added in rapidly with minimal mixing time.



Sift together flour, salt, baking powder, baking soda, and cinnamon. Set aside.



Chop walnuts into small pieces and set aside.
Peel, core and slice the apples into quarters. Slice each quarter into ¼-inch thick squares. Set aside.



Cream butter and sugar on ½ of full mixing speed. Add in eggs and beat on ¾ speed until mixture fluffs up. Use a rubber spatula to catch the unmixed sides and bottom and push in to beaters.



Turn mixer speed down to 2 or 3 and immediately add in half of flour mixture, then the milk and then the remaining flour mixture. Use the rubber spatula in the same way.



Wasting no time, add in apples and then walnuts.



Pour right into one non-stick 9 by 5 by 3 inch loaf pan and bake for 1 hour to 1 hour and 20 minutes. (If using a regular loaf pan, butter and flour the bottom and sides ahead of time.)



Test with a toothpick down the center for doneness.