Sautéed Lobster with Epice Powder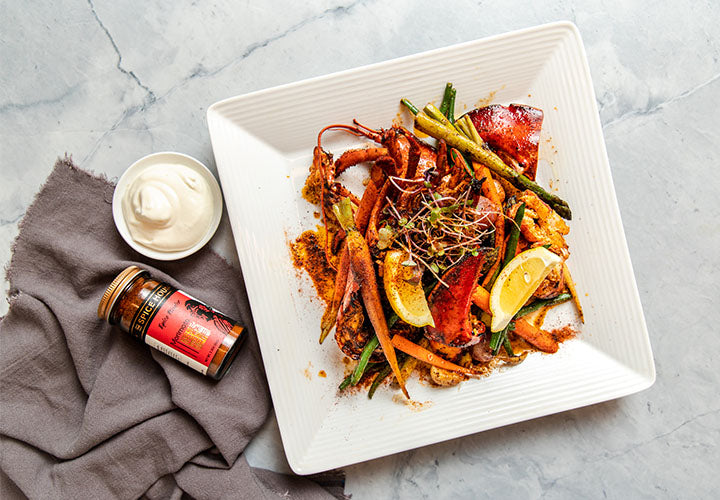 An excellent way to serve shellfish, you can experiment with this recipe by trying it with crab, crawfish, or langoustine.
Recipe courtesy of Chef Masaharu Morimoto.
Yield: 4 servings
Spices
Featured in this Recipe
Preparation Instructions:
Lemon Cream:

Combine ingredients and whip until stiff peaks are formed. Reserve for later use.

Main Dish:

First, parboil the lobsters in plenty of boiling water for 3 1/2 minutes. Let stand until cool enough to handle. Then split the carcasses in half and discard the head sacs.

In a sauté pan over medium-high heat, sauté lobster halves in olive oil, meat side first, until lobster meat is golden in color. Turn over lobster halves and sprinkle generously with Epice Powder spice blend. Add additional oil if necessary and continue cooking until cooked through.

Remove the lobsters from the pan and place directly on the serving plate. Pour out extra oil and add prepared vegetables. Toss in the pan until warm. Arrange lobster and seasoned vegetables and serve with a side dish of lemon cream.

Browse For Similar Recipes