Wonderful Oven Baked Ritz Chicken Breast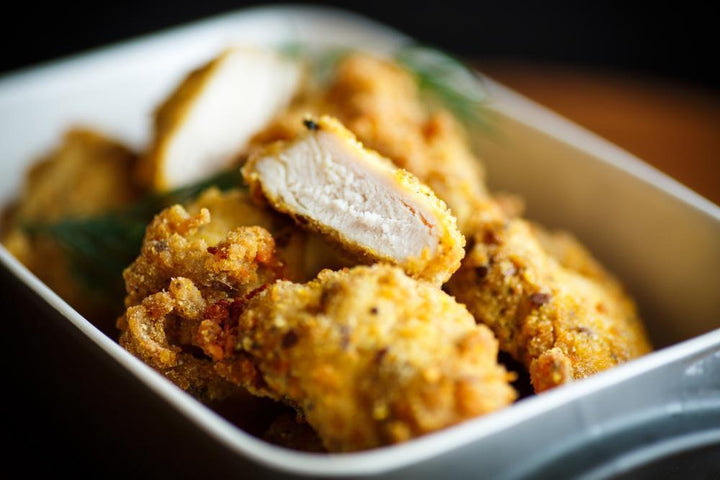 My spouse may say something is good but when I made this chicken he said it had WONDERFUL flavor! HE never says wonderful!! This was like getting a dozen roses!! So easy to make. The Spice House onion and paprika are what made this so good!
Submitted by: Laurel from keota, IA
Yield: 2-4 depending on portion size you desire
Spices
Featured in this Recipe
Preparation Instructions:


Heat oven to 350 degrees


Cover cookie sheet with foil and lightly spray with oil


Beat egg and milk


Crush Ritz crackers and put in a bowl


Dip chicken breast in milk and then crackers and put on foil.


Sprinkle onion powder and paprika over chicken (be generous).


Drizzle with butter. Bake for 35 to 40 min.


More About This Recipe
I have tenderized the chicken breast before dipping them in milk when the breast were extra thick. Could add other spices if you wish. I put extra cracker crumbs on top of the chicken before adding spices Next time I may try adding some crushed jalapeno spiced Cheetos to the cracker crumbs.
Browse For Similar Recipes