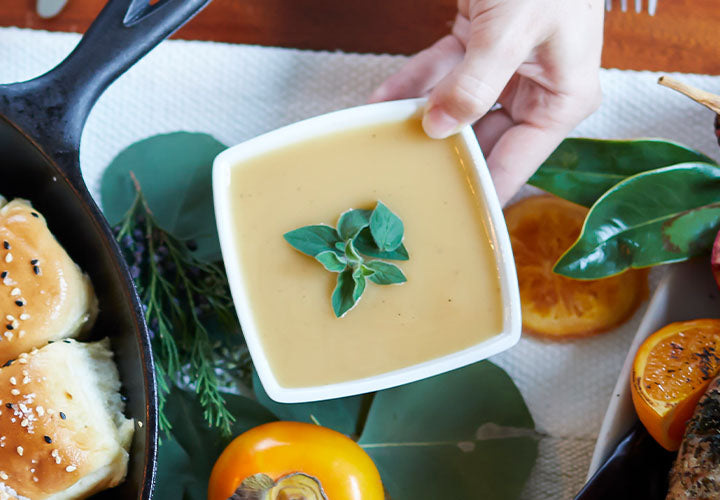 Sage is the leading flavor for our Poultry Stuffing Seasoning, along with a few savory surprises. This is the perfect gravy to serve with a Thanksgiving feast or to accompany a roasted chicken dinner. This would also be delicious served over steamed rice with sautéed mushrooms.
Submitted by: Geoff Marshall from Chicago , IL
Yield: 2 cups
Spices
Featured in this Recipe
Preparation Instructions:
1. Melt butter in a saucepan over medium heat. Add flour one tablespoon at a time, whisking constantly to remove clumps. Cook the roux for about 5 - 10 minutes, or until it reaches a brownish blonde color.

2. Pour in the broth a quarter cup at a time, stirring to remove clumps. Bring to a light boil before adding apple cider vinegar, soy sauce, and Poultry Stuffing Seasoning, whisk to combine. Add the bay leaf, reduce heat to a low simmer and continue cooking for 10 minutes, stirring occasionally.

*An equal amount of Rubbed Sage may be substituted for the Poultry Stuffing Seasoning.

Serve warm and enjoy!
More About This Recipe
If serving with roasted poultry, you can prepare this gravy as the bird rests. Try deglazing the roasting pan with white wine or a light beer. You can add the pan drippings to the gravy for more outstanding flavors.
Browse For Similar Recipes