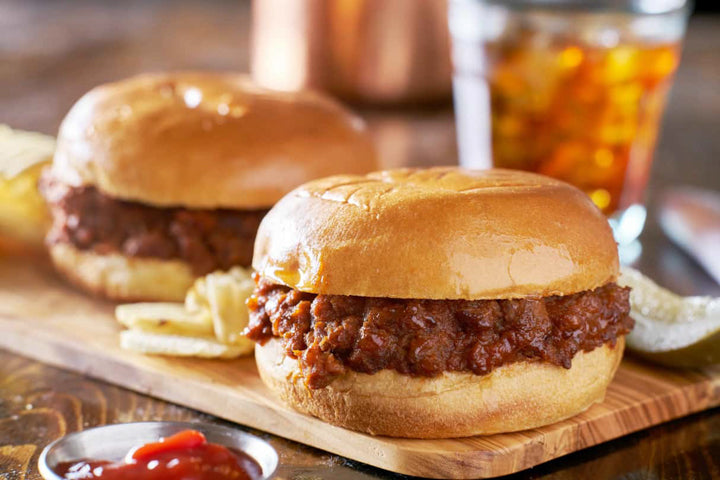 This Sloppy Joe recipe was given to us by a former employee (still current friend) Dan Gassert. This is the best Sloppy Joe I've ever tasted.
Yield: 6 servings
Spices
Featured in this Recipe
Preparation Instructions:
Mix all ingredients except ground beef, and onion and garlic, if using fresh. Let mixture set until meat is cooked. Brown ground beef in a large frying pan, add in garlic and onion, if using fresh. Drain fat from beef. Add in other ingredient mixture, stir well. Simmer for at least 15 minutes.
More About This Recipe
You can add more water to the spice mixture, or meat if it becomes to thick. I have also used dehydrated minced onion and garlic and added it with the catsup mixture.
Browse For Similar Recipes