Couscous Salad with Radishes and Pine Nuts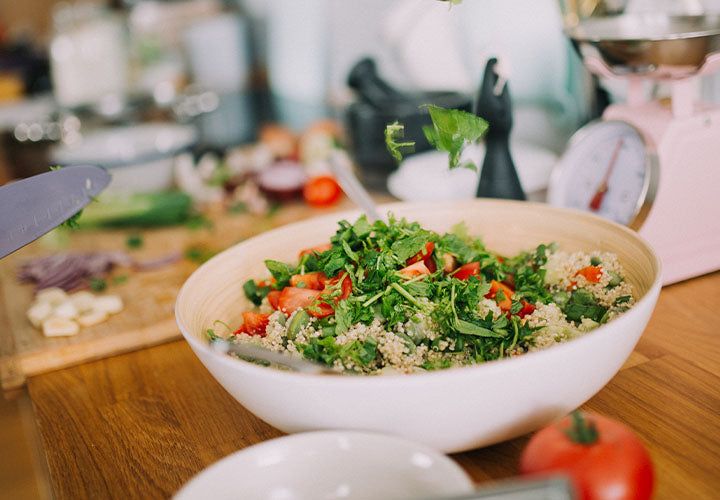 A refreshing compliment to roasted or grilled meats, poultry, or fish. Most of the work can be done ahead of time, but add the radishes just before serving so they remain crisp and retain their bright red border.
Submitted by: spice from Evanston, IL
Yield: Serves 12 as a side dish.
Spices
Featured in this Recipe
Preparation Instructions:
Combine Veggie-Stock Gold®, water, and 1 teaspoon salt. Boil in a large saucepan. Add couscous in a steady stream, stirring until all liquid has evaporated, about 2 minutes. Cover and let stand until tender, about 2 minutes more. Pour couscous into a large bowl to cool, separating it with your hands or wooden spoons.

When cool, stir in 1 cup of the orange juice, the orange zest, pine nuts, and cilantro. Before serving, add radishes, oil, the remaining orange juice, and cider vinegar. Season with salt and pepper, and serve.