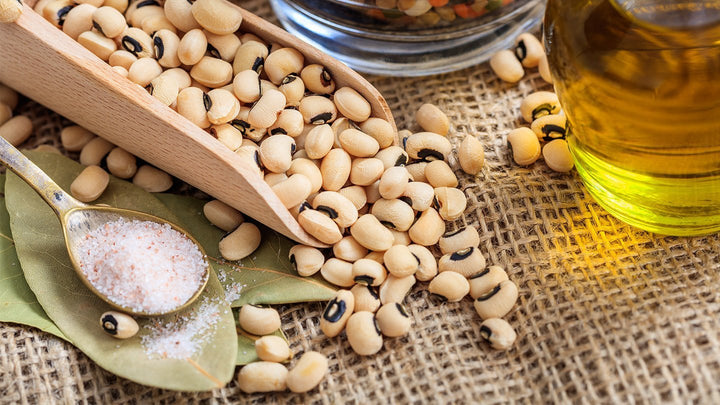 In the United States, it is a New Year's Day tradition to eat black eyed peas in order to bring luck and prosperity in the new year.
This smokey recipe goes great with stewed greens, fluffy white rice, and spicy smothered shrimp.
Preparation Instructions:
Rinse and sort beans, soak overnight. (Or follow instructions on package for quick soak.)

Heat oil or bacon fat in a large stock pot, sweat onions, celery, and garlic until onions are translucent.

Add vegetable stock, beans, and spices to the pot. Bring to a boil while gently stirring, reduce heat to a gentle simmer, add ham hocks, and cover and cook until beans are tender. (Roughly 30 minutes.)

Remove ham hocks from pot and place on a cutting board. When the hocks are cool enough to handle, you can remove the meat from the bone, dice it or shred it, and then add it back to the pot of peas.

Serve over rice with sliced scallions.
More About This Recipe
Cook the peas gently as cooking them too hot and too quickly can make them snap and lose their texture. Ham can be substituted for smoked turkey necks or legs. try substituting salt and cayenne for The Spice House's Cajun Seasoning or Louisiana Creole Blend.
Browse For Similar Recipes