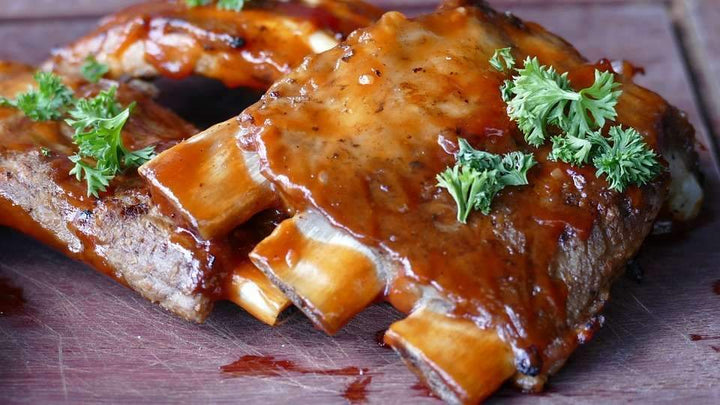 If you are only making 1 slab of ribs, you can cut rub recipe back to teaspoon measurements. I always make extra for leftovers, but never seem to have any--no matter how many slabs I make. Everybody loves my ribs! Try 'em.
Submitted by: Linda from Floral City, Florida
Yield: 1 slab for 2 people
Spices
Featured in this Recipe
Preparation Instructions:
Cut the baby back ribs into serving sections (2-3 ribs each).

Mix together the sugar and spices for the dry rub. Adjust seasonings to your own taste. Sprinkle the dry rub over ribs. Place ribs in a zip-loc bag and refrigerate for 1-2 hours.

Put ribs in pot large enough to hold the ribs along with 2-3 cans of beer. You can use water, but be sure the ribs are covered. Simmer in beer for 3 hours.

Heat oven to 225°F. Put the ribs on a baking sheet and mop with Stubb's Mopping Sauce. Cover with foil and bake 1 hour. Before serving brush with Stubb's Bar-B-Que Sauce.
Browse For Similar Recipes