Lentil Soup with Garam Masala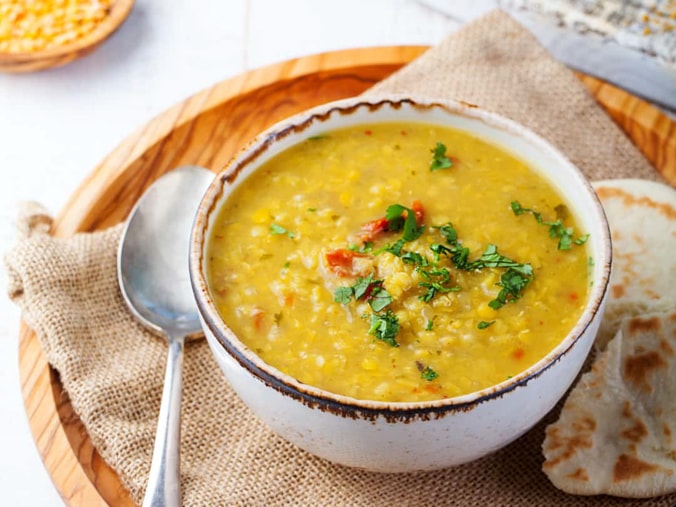 From Nepal; Ingredients with a '*' can be replaced with 4 1/2 teaspoons of ground Garam Masala (total replacement, not per ingredient).
Submitted by: Adapted from from Milwaukee, WI
Yield: 12 cups
Spices
Featured in this Recipe
Preparation Instructions:
In a bowl soak lentils in water to cover by 2 inches 1 hour and drain in a fine sieve.

In a 4-quart heavy saucepan cook onions in oil over moderate heat, stirring occasionally, until golden brown. Stir in salt and spices and cook over moderately low heat, stirring occasionally, 5 minutes. Stir in lentils, water and broth and simmer until lentils fall apart, about 25 minutes. (Old lentils may take longer to cook.) Let soup cool slightly.

Transfer soup to a blender in batches and puree (use caution when blending hot liquids), transferring to a bowl. In a pan heat soup over moderate heat, stirring, until hot and season with salt if necessary. Makes about 12 cups, serving six as a main course.

Browse For Similar Recipes